My friend, Cheri Brushett, gave us some fabulous information as to what to see and where to eat while we are in Newfoundland so today we tried Java Jack's Restaurant and Gallery in Rocky Harbor.
Success! Great food, wonderful people, fresh produce (they even grow a garden in the front yard to use in their dishes), gorgeous Newfoundland artwork displayed on the walls and ready for sale. We went their several times during our three day stay in Rocky Harbor and each time was a real treat with great service.
Java Jack's Restaurant and Gallery - getting the garden in for the season.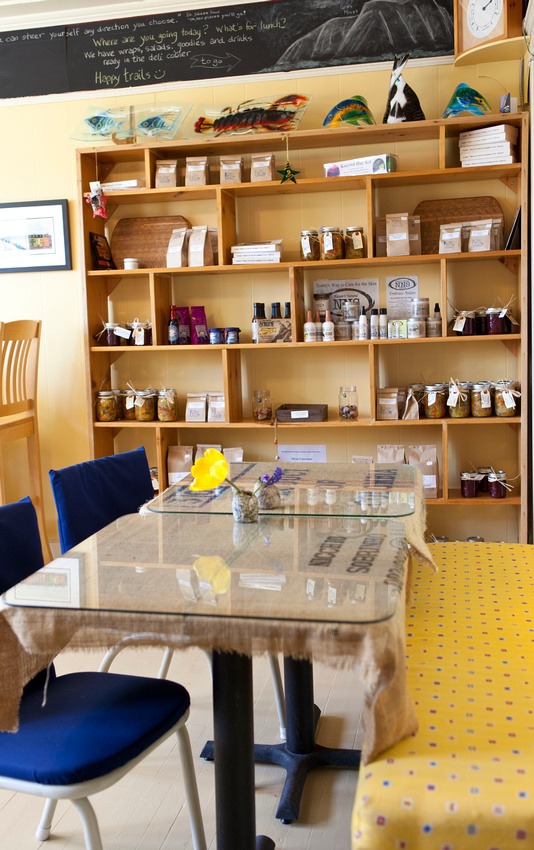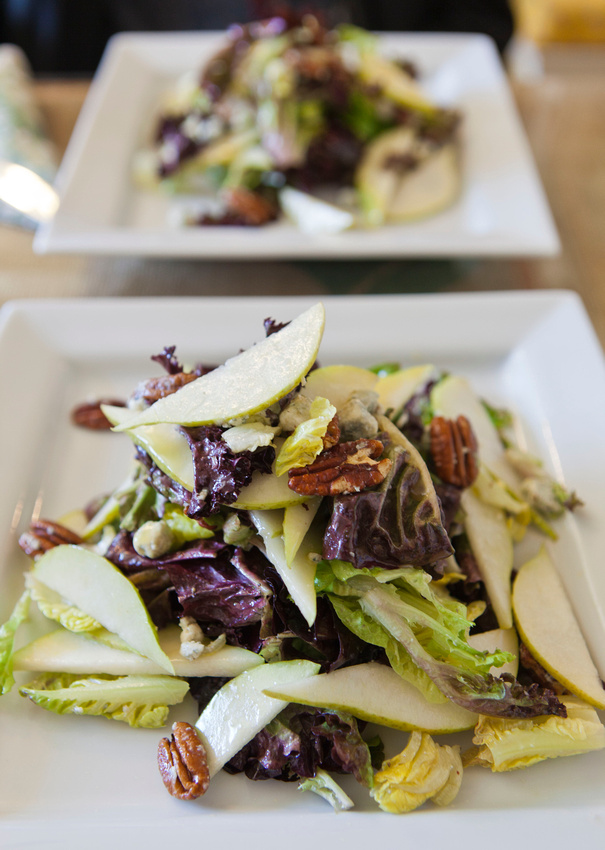 Pear, Pecan, and Cranberry Salad.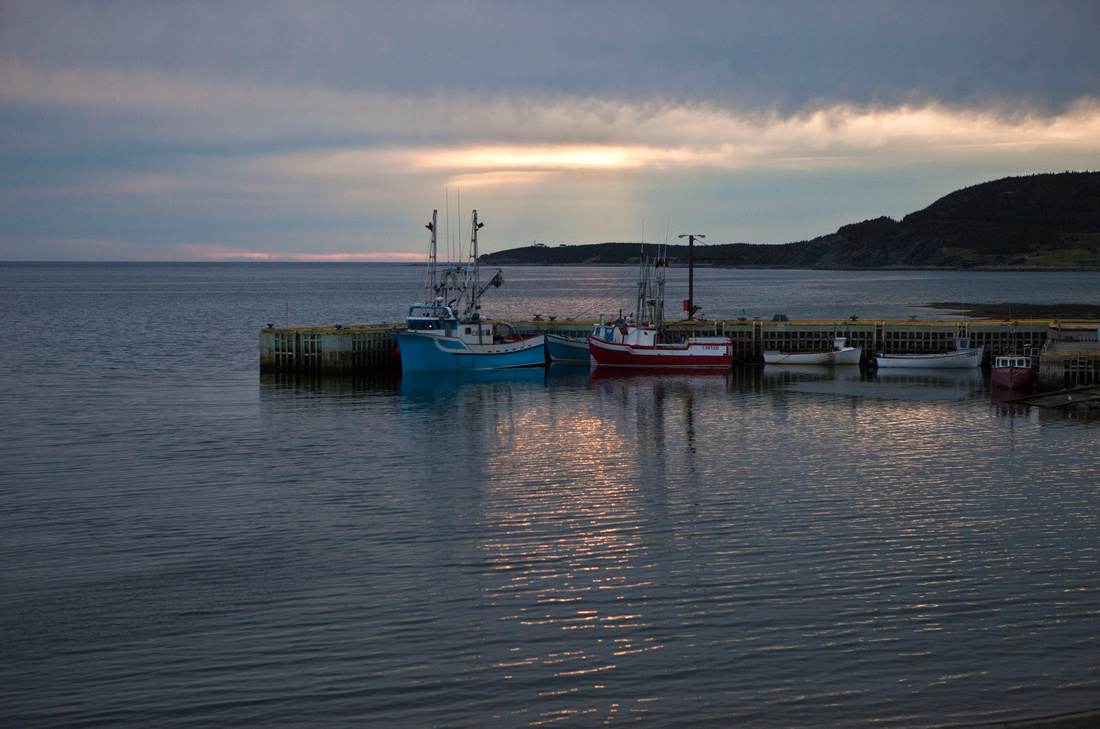 The perfect ending to the day - sunset reflected on the water in Rocky Harbor.