Our next Newfoundland adventure took us to Elliston the root cellar capital of the world! There are many root cellars scattered along the country roads throughout the community.
Cheri's little girl was an absolute trooper as we walked along the cliffs to watch the puffins. They lay their eggs in small "caves" they create in the soil on the edge of the cliffs and they dive to the frigid water to catch fish. The winds are so severe we all sat down to avoid being blown off the edge but these little birds are hardy and spend the "summer" months in this local.
When we could no longer stand the cold we made a hasty retreat back to the car and found the closest restaurant where we had a home cooked traditional Jiggs dinner consisting of salted beef, boiled together with potatoes, carrot, cabbage, and turnip. Pease pudding and figgy duff are cooked in pudding bags immersed in the rich broth that the meat and vegetables create. Condiments included mustard pickles, and pickled beets. After surviving the wicked cold we were ready for some calories... this did the trick to warm us up!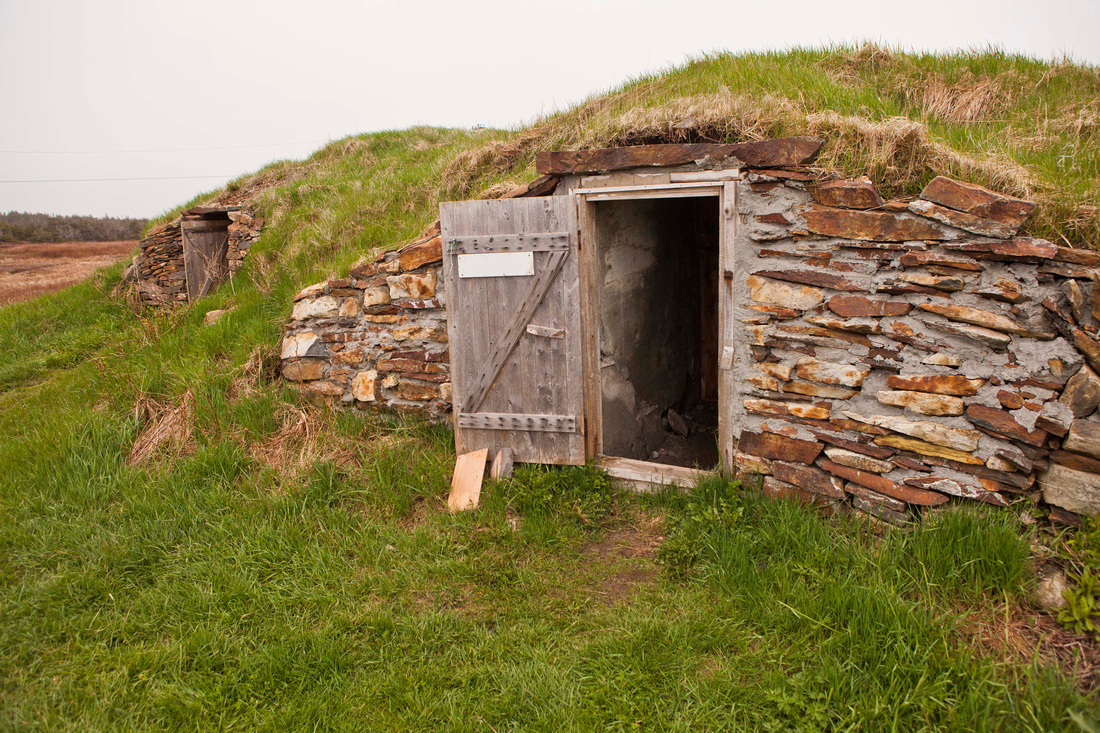 Two of the many root cellars in Elliston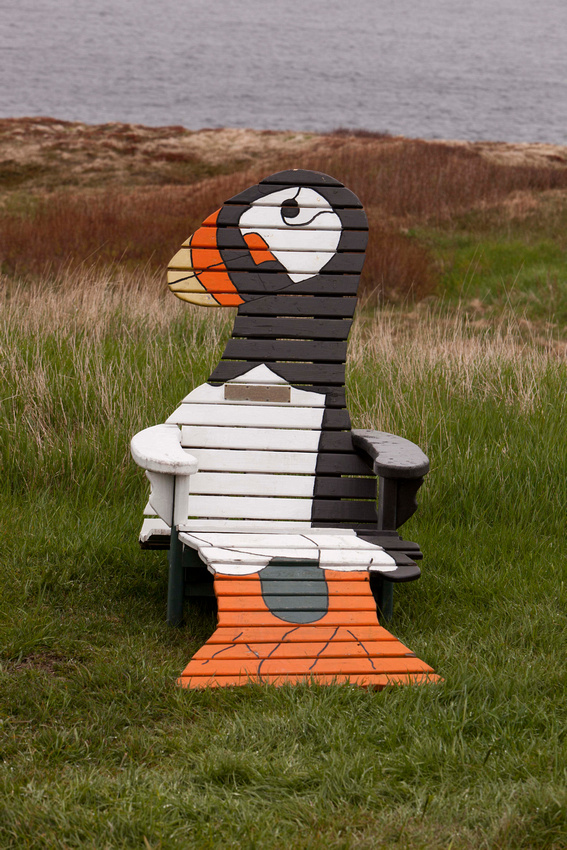 The rugged coast where the puffins hang out.
Puffins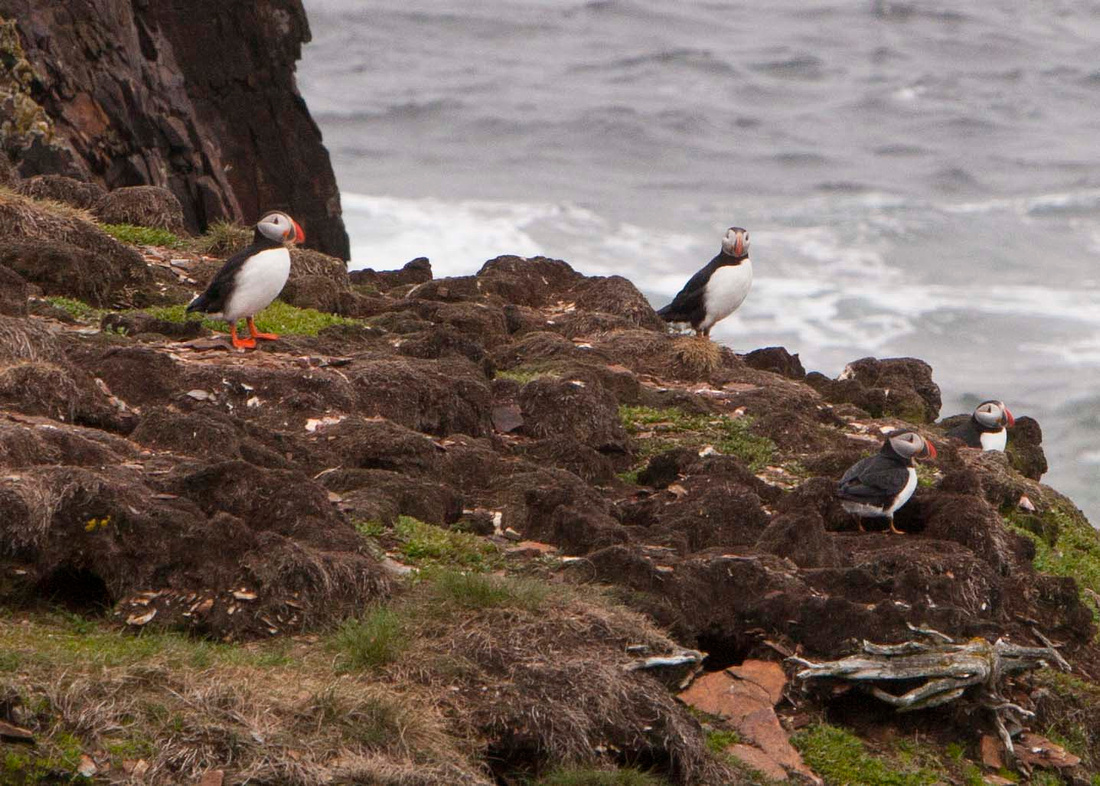 Puffins
The frigid waters where the puffins dive for fish.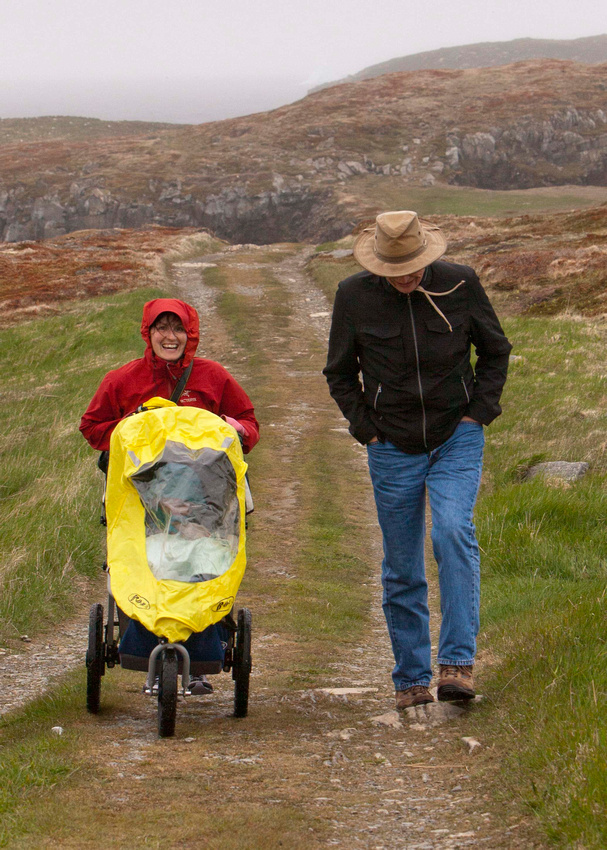 Cheri, her daughter and Gene returning to the car from watching the puffins.
The restaurant - warm and welcoming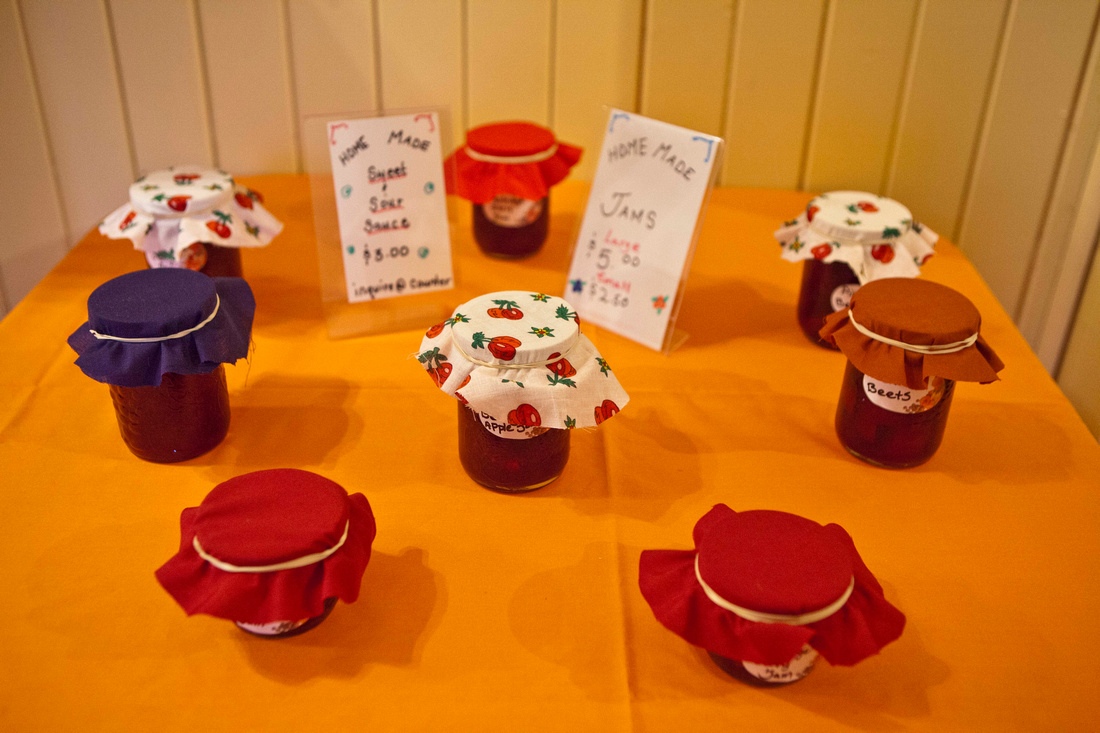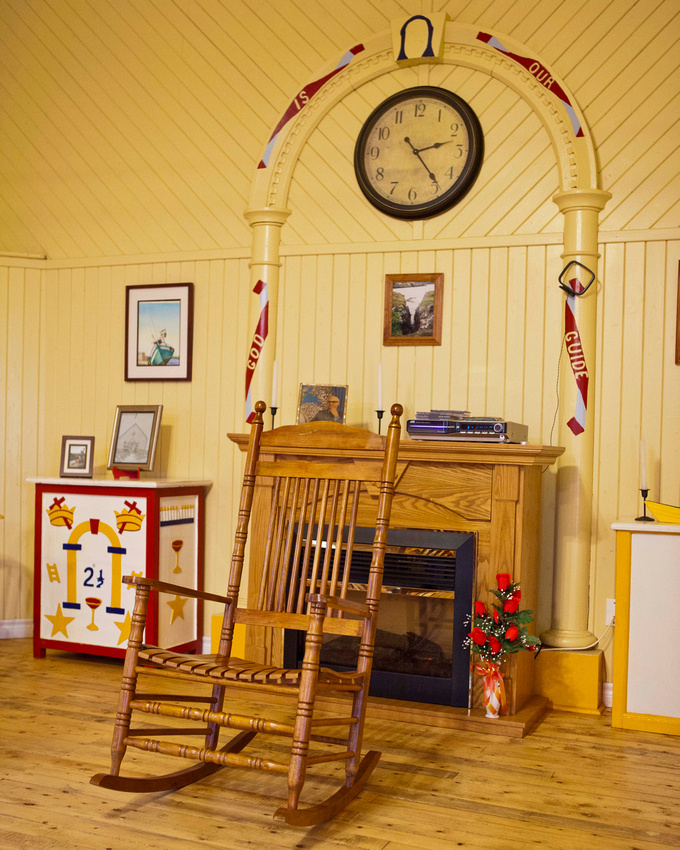 Cheri (somewhat wind blown) and her daughter (enjoying her ice cream to the fullest!)
Homemade Jiggs Dinner - Delicious! I was warm after eating this.