Our journey around Lake Superior took us through Mennonite country where we saw quite a few people using horse-drawn vehicles for travel and farm work. Really interesting.
The country is magnificent around Lake Superior and at times looking out over the Lake all I could think was how much it looked like paradise. We took the time to pull into a few look-out areas to drink in the beauty. One of these places notes the sinking of the Edmund Fitzgerald and I will never hear Gordon Lightfoot's song again without remembering that spot.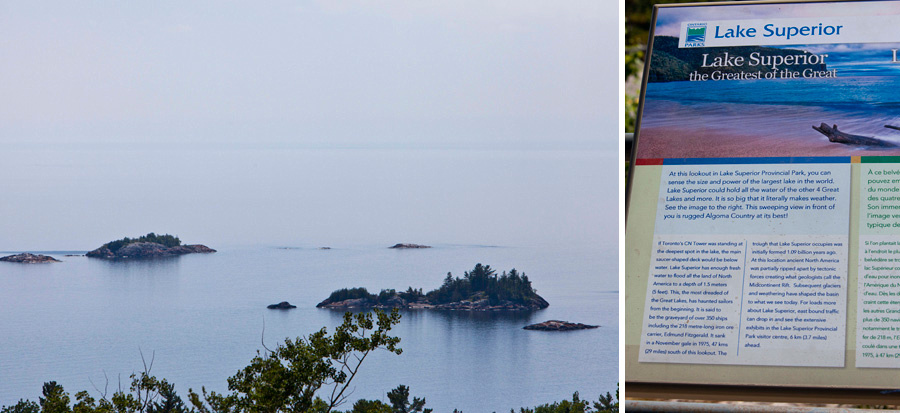 We arrived at Wawa and settled in to our cabin for the evening. In the main building they had a restaurant which served German fair so Gene had some traditional jagerschnitzel and spaetzle. As I wasn't feeling my best I stuck with a salad. After supper we went into the town of Wawa and discovered that "Clara's Big Ride" festivities were in progress. We visited the General Store which was full of fascinating articles for display and sale. There are several Giant Geese sculptures in the town as it lies on a migratory path.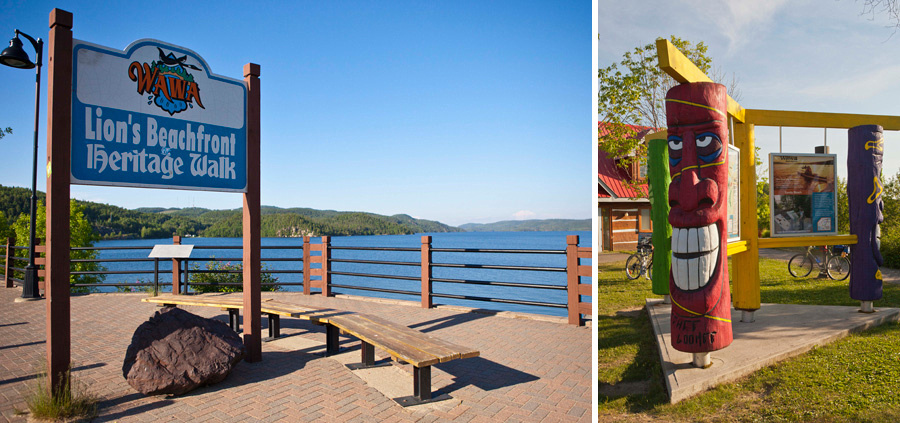 We spent the evening down on a beach that our waitress told us about. You have to drive quite a ways on a dirt road but the view is worth it.