On our second day in Montreal we took Milt's advice and used the transit to visit Old Montreal. There is a lot of roadworks in and around Montreal so driving downtown is not wise. The transit got us there in fine style.
Once there we decided, as our time was limited, to use a caleche to view as much as we could. The driver gave us a running commentary as he drove through the narrow streets and we managed to see a great deal in our hour tour.
After our romantic ride, which ended in the square outside Notre Dame Cathedral, we looked at some wonderful sculptures and then entered the magnificent old church. I sat mesmerized by the grandeur of the architecture and ornamentation. There is so much to see it is hard to take it all in.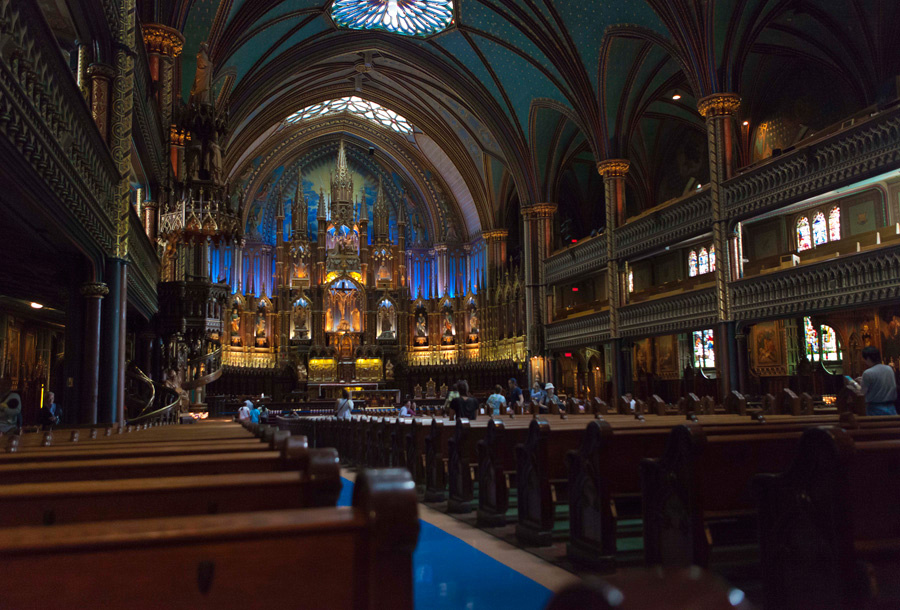 Once again our tummies dictated we find a restaurant. On one of the cobbled streets we discovered a lovely patio to sit in the shade and try some completely new dishes. We started with Greek Salad and then Gene had wapiti, pickled pearl onions, cranberries, blueberries and mushrooms in a red wine sauce and I sampled the rabbit in a maple cream sauce. The mouth-watering food was to die for. As we sat savoring our meal, we were serenaded by a street violinist and someone making their own "Cause I'm Happy" video. What a great day!!!!