This is the first in a new project called "Love Stories." Our world seems filled with negative posts about prejudice, politics, and climate change denial. This is what motivates me to highlight the positive, our similarities, the strength of LOVE using my skills as a photographer. To quote Lao Tzu, "Being deeply loved by someone gives you strength, while deeply loving someone gives you courage."
This first story demonstrates that quote perfectly. This family have found strength in their love and courage to continue on after losing their eldest child, Naomi, to cancer in 2013 at the age of eight. Immense grief might have paralyzed them or torn them apart, but instead each one of them makes a huge difference in the world.
Victor and Melinda celebrate their 16th anniversary in May 2017. Their children, Daniel and Phoebe, are bright happy children and I thoroughly enjoyed spending time with them this past week during our photo session. The love they all feel for Naomi is not diminished because of her death, the connection between them transcends space and time. Each year the family organizes "Naomi's Ride" which takes place the last weekend of June to raise money for the "Neurosurgery Kids Fund". (More information here). This month, on February 23, they are participating in a head shave to raise money for the Kids With Cancer Society. Daniel has his own fundraising page here. If anyone proves that love is stronger than despair, it is this family.
Melinda:
"To me Love means letting go.
When I first got married it was letting go of Me to embrace We.
When we first had kids it was letting go of Have To to embrace Get To.
When our kids entered school it was letting go of My Baby to embrace the Mark They Would Leave on the World.
And when our daughter was sick, and modern medicine was no longer working, it was letting go of the Future and embracing the Now.
Now that she is no longer here with us, Love means letting go of Why Me and embracing the Change We Can Be in our World.
Open hands, open hearts, filled to overflowing."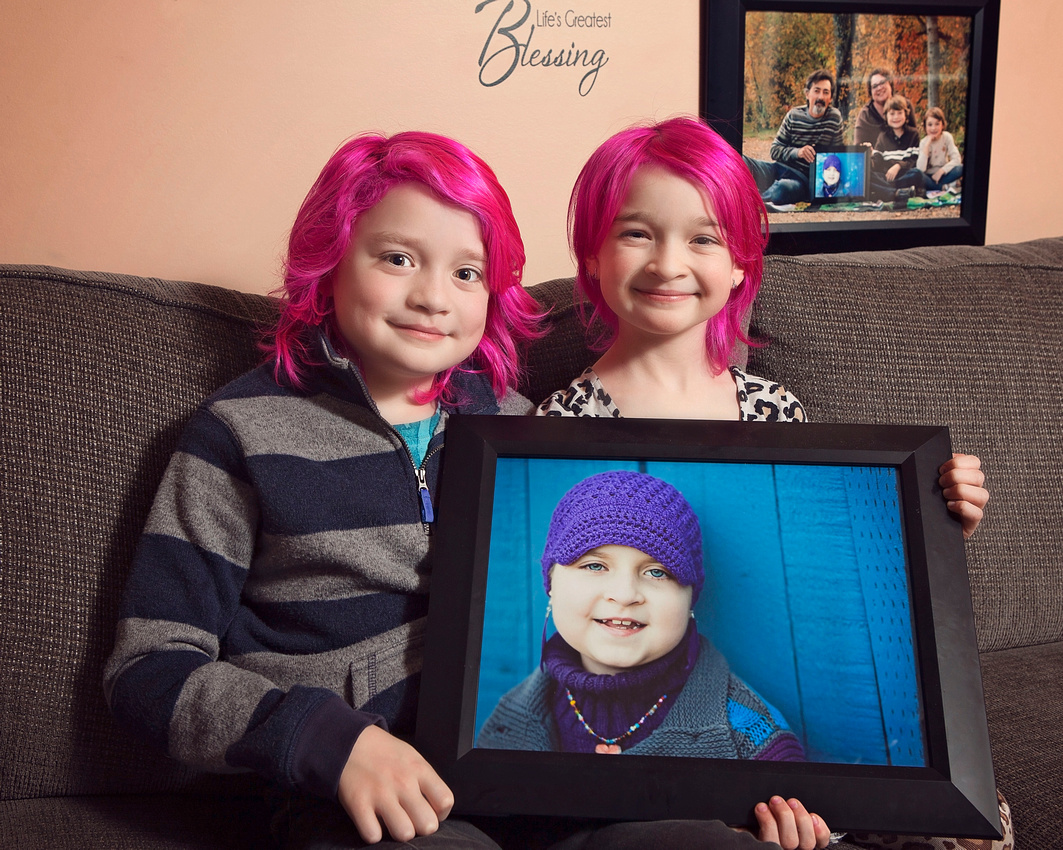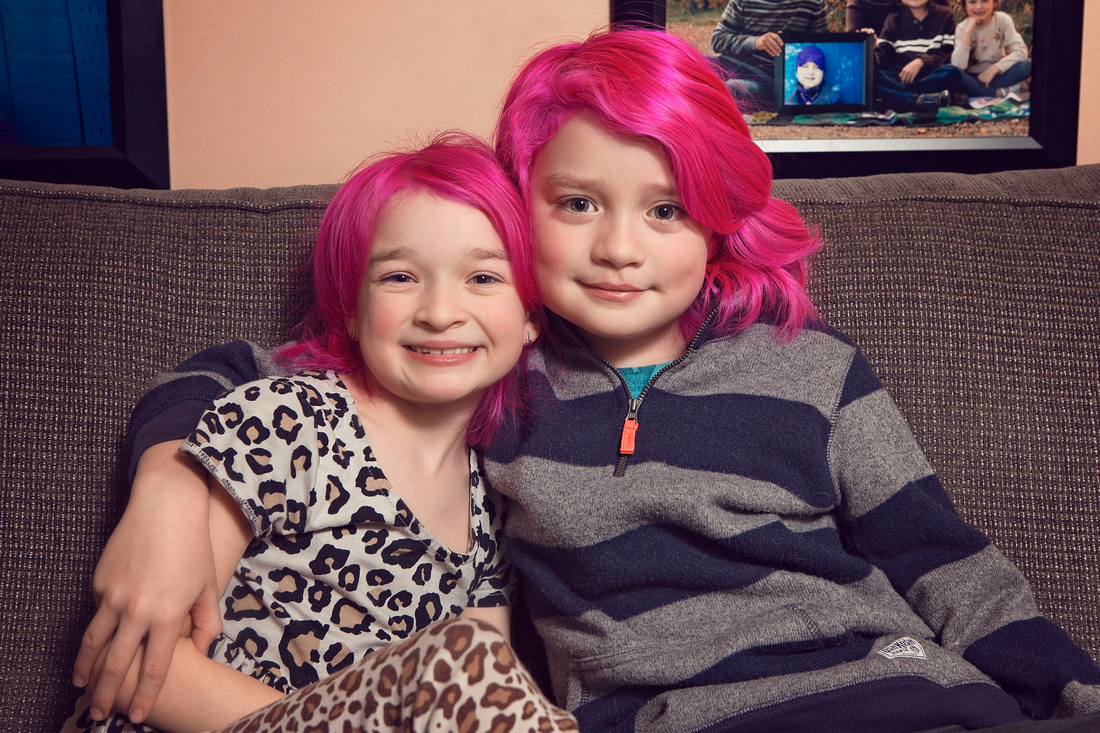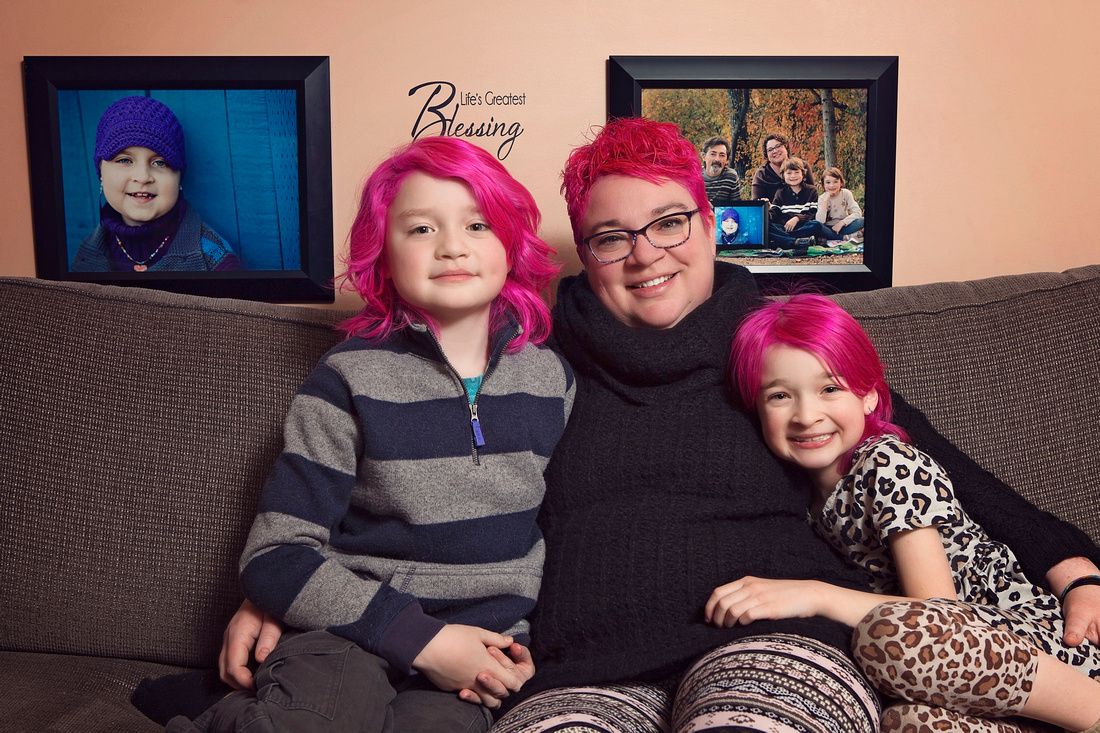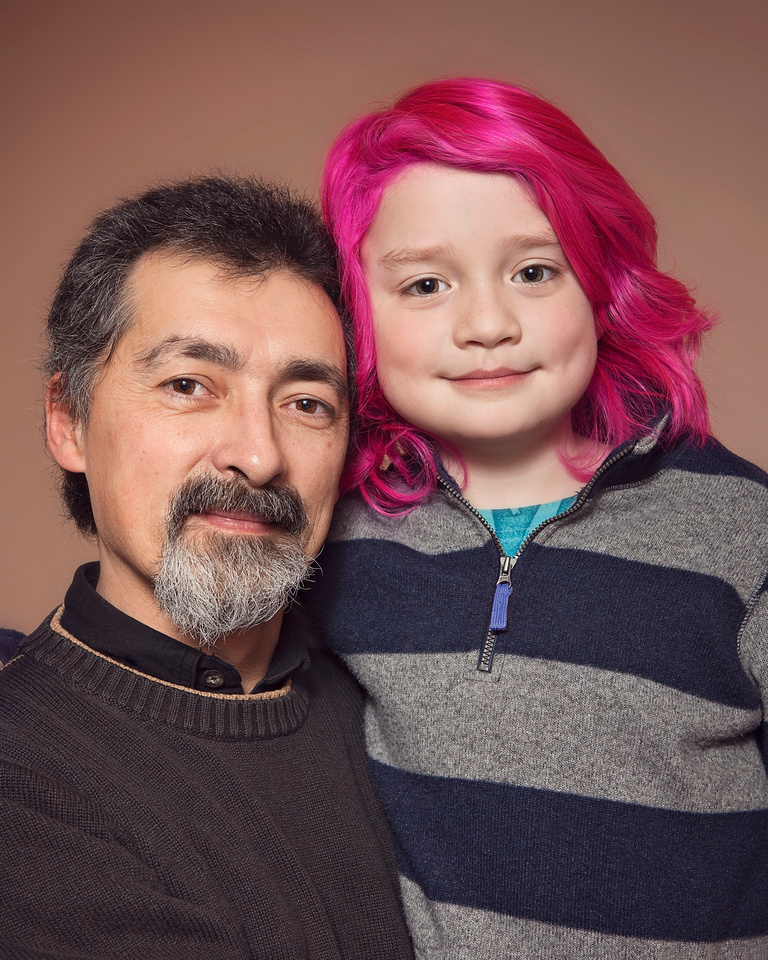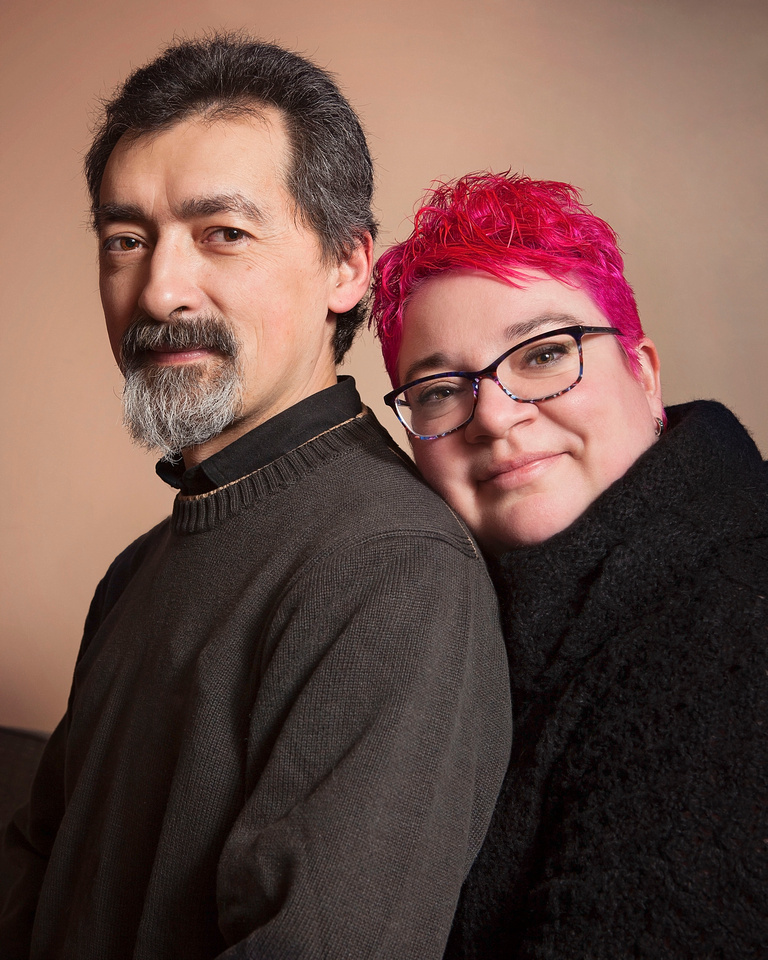 Thank you Melinda, Victor, Daniel, Phoebe and Naomi for sharing your Love Story. (Family Portrait visible on the wall "Shania Leigh Imagery")