Meet Ezra. He's 93 years old. In his mid eighties he moved into town, lived in a home, found it hard to get around. After living all his life on a farm, working cattle and riding horses this new life didn't hold much joy. Then something happened... he had two knee replacements, regained his mobility, built a small house on a piece of his property in the country, then proceeded buying some quarter-horses.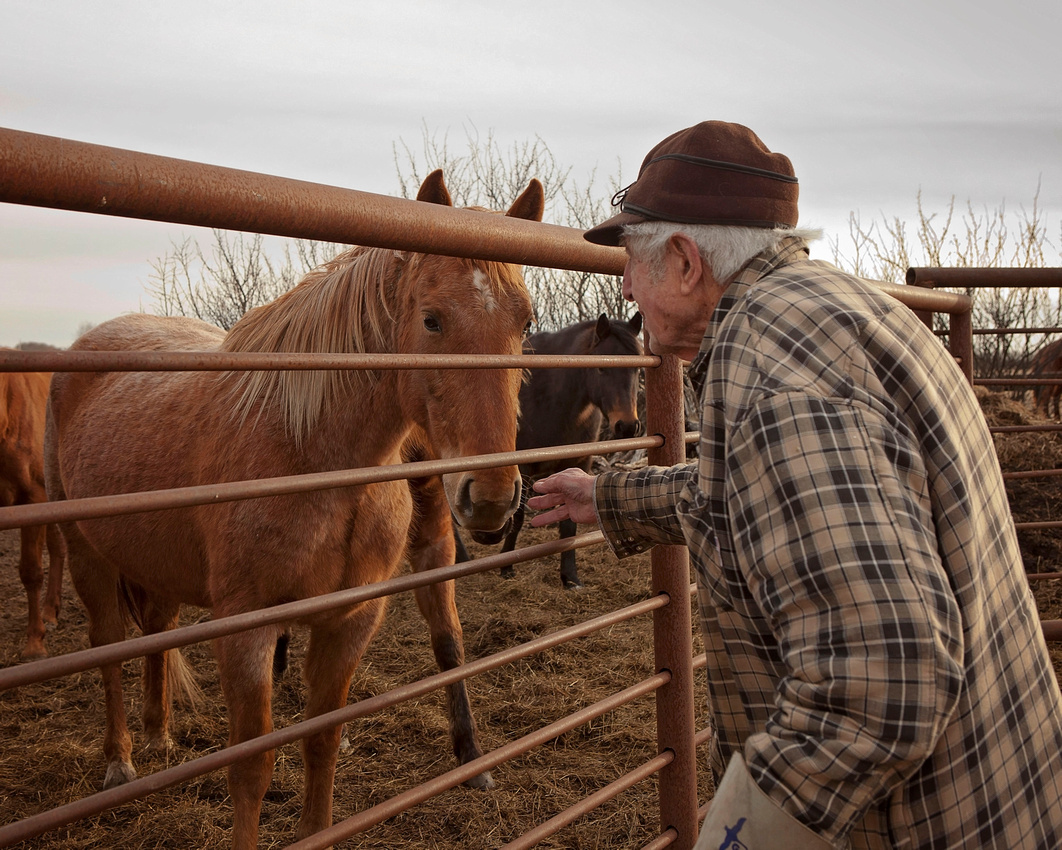 He's amazing! He now has about two dozen horses who come running at the sound of his voice. As we stood in the yard, one of the horses let out a loud whinny signaling the others to come galloping from the far end of the quarter. Ezra grabbed a pitch fork and began heaving hay over the fence for them to eat. They gather around him even though food is available at the end of the corral. They are obviously thrilled to be near him.
The horses summer in a pasture about ten miles away from Ezra's home. He regularly hops in his truck and drives to check on them. No matter where they are they come running at the sound of his truck. As he strokes their foreheads, his face lights up, his sparkling eyes crinkle, and his smile stretches broadly across his weathered skin.
I asked him what keeps him so young? He laughed and said, "Each day when I get up, I look out the window and see those horses, well, it makes my day." He's passionate about the horses which in turn makes him passionate about his life.