As we traveled from St. Anthony to Clarenville, Newfoundland, we saw so many interesting sights.
Many people harvest wood to heat their homes and along the roadside are piles of chopped wood. Initially we thought it might be commercial enterprises but after talking to a forestry officer, we discovered these are for personal use. There were lots of wooden sleighs at the wood collection points. I remember seeing these in old paintings of the Maritime Provinces.
There are quite a few roadside gardens. The province is mostly rock but when the roads were built, the government shipped in good top soil. The local people do not let it go to waste. We met a lovely couple, Drusella and Doug Elliott, who were busily planting a crop of potatoes in a section of ground they work. These gardens are often miles from the gardener's home.
Po
Port aux Choix has a large shrimp packing plant and boasts a large fishing fleet. They also have someone with a sense of humour from the statue found outside Ben's Studio.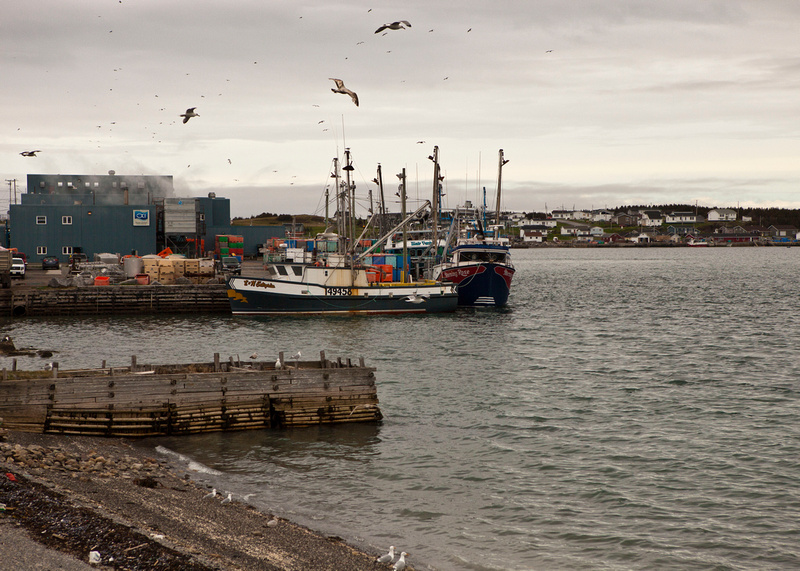 We stopped at the Torrent River Salmon Interpretation Centre which unfortunately was closed but we still enjoyed walking the trails and seeing the outside of the "fish ladder" which assists the salmon to migrate for spawning.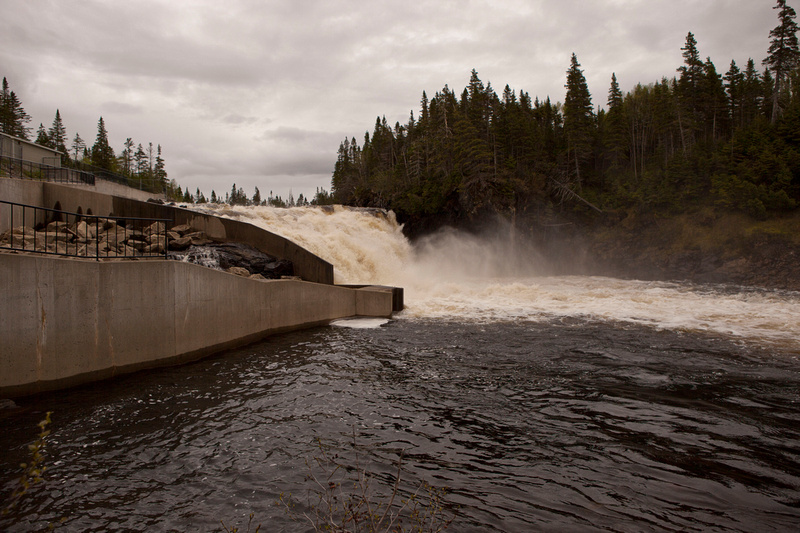 We
We couldn't pass through Gander without stopping to see the North Atlantic Aviation Museum. Gene was in his element having worked in the aviation business since 2000. I enjoyed watching him enthusiastically check out all the planes and displays. It's a wonderful place to visit.