All new starts begin with an ending... after living in Nova Scotia for the past four years (five for him) Gene and I are 'Going Home Slowly" to Alberta. I hope you will check in regularly to see what we have been up to and journey with us across Canada. We hope to see some fantastic sights, eat some delicious food, meet some wonderful new people and enjoy life to the fullest.
Gene retired May 29. The movers came and removed all our stuff on May 30. We cleaned our apartment and left Lantz, NS on May 31, heading to catch the ferry at Sydney to take us to Newfoundland for an adventure. It's a bit hard to say goodbye to a place you have loved living but it's time to begin a new chapter.
We packed our suitcases in the car and went for one last visit to "our oak tree" on Vinegar Hill before driving to the Cape.
Our stuff only took up a tiny section of this truck.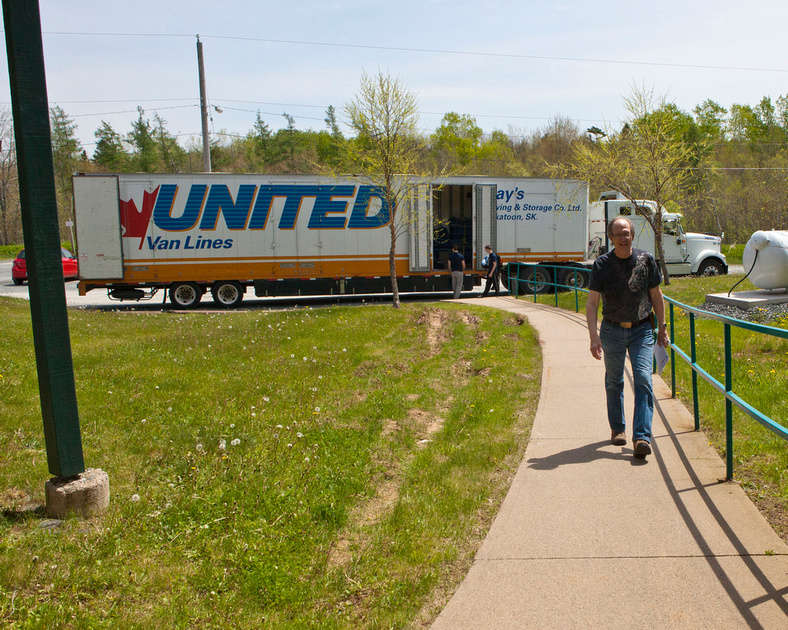 Justin, Bill, and John - the marvelous moving team.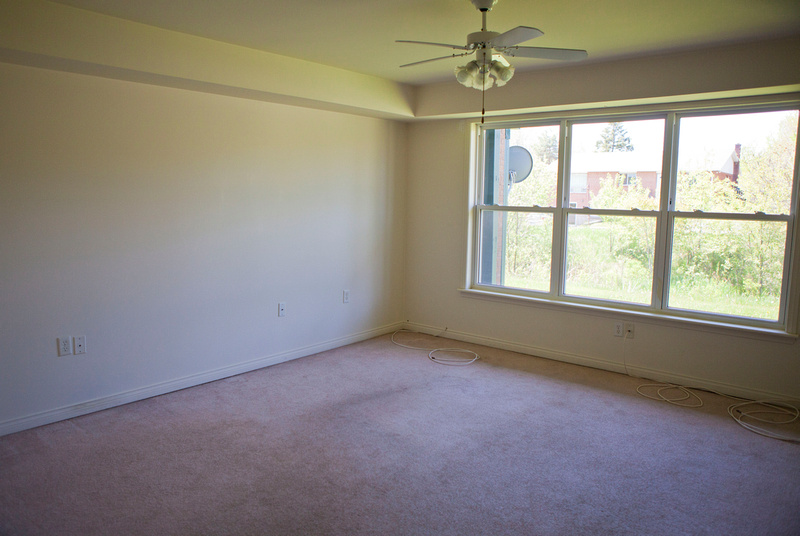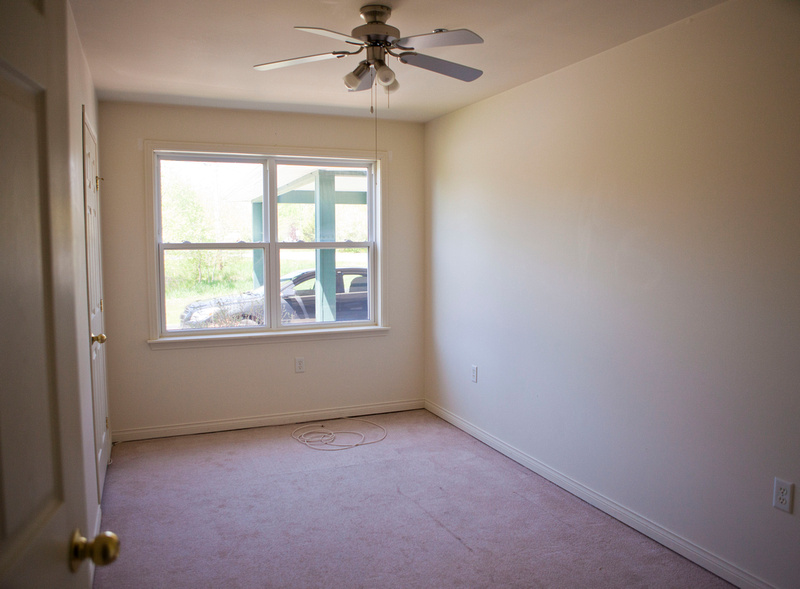 Pack our suitcases in the car and we're off on our adventure.
Couldn't leave Nova Scotia without saying farewell to "our tree" on Vinegar Hill.