The weather today was glorious and so we decided to explore and locate a new outdoor venue to have lunch. We ended up on the rooftop at the Cellar Bar and Grill. Heather, our server, gave us impeccable service which was friendly and prompt. Sitting in the sun we ordered a salad of Poached Pear with Blue Cheese (greens & red onion tossed with buttermilk dressing topped with Cajun walnuts & wine poached pear for $9.95) which was to die for, and the special - Spinach and Proscuitto on Linguine (with extra virgin oil, garlic and chillies for $12.95). Both meals were excellent, presented beautifully, and good value for money. I would go back in a heart beat.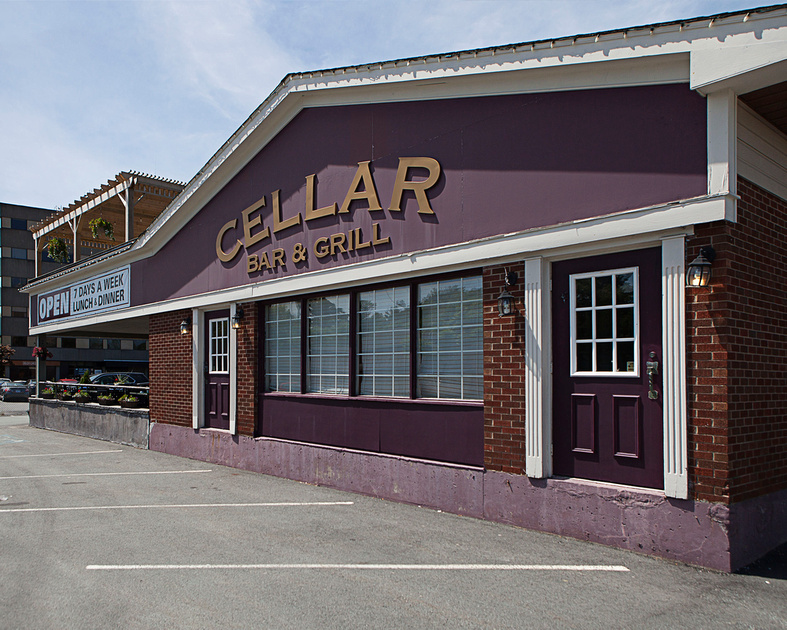 The meal had been such a wonderful surprise we decided to share a desert and went with Ginger Cake & Butter Rum Sauce. We were not disappointed - it was delicious.
If you happen to need a place to indulge yourself with some culinary delights and are in Bedford drop by 1516 Bedford Highway and say hi to Heather - tell her "the lady with the big camera" sent you ;)
Heather - waitress extraordinaire!